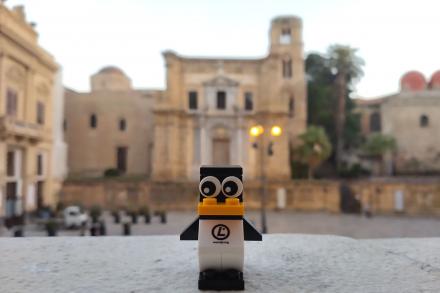 Linux Meeting Palermo '23: Two Great Days of Networking
May 25, 2023 - by Max Roveri
On March 25 and 26, 2023, the long-awaited event of the year for free software enthusiasts was held at the University of Palermo's Gregotti Theater on Viale delle Scienze: the Linux Meeting 2023. The event was organized by Vincenzo Virgilio, a professor at the University of Palermo and president of Spuntix. This Palermo Linux user group (LUG) recently joined the Linux Professional Institute (LPI) as a partner.
This Linux Meeting was attended by many professionals, experts, and passionate users who gathered to discuss the present and future of open source software, sharing their experiences.
The first day, Saturday, March 25, with talks from morning to afternoon, opened with a speech by Vincenzo Virgilio on "Rust: one kernel for all and all for one kernel."
The morning then unfolded into a series of discussions, devoting ample time to the broad topic of IT certifications in general and, in particular, LPI's offerings in the industry.
I spent almost a month in Palermo last January and February in what is now called a "workation." The visit gave me the opportunity to get in touch with the local Linux and Open Source scene regarding training and business development. Vincenzo was the first to respond to my "networking call."
It may be a soft spot for the islands, my passion for the author Camilleri, or my firm belief that education and awareness about the FOSS approach should not ignore the more peripheral areas, but when Vincenzo invited me to the Linux Meeting I did not think twice, returning again to Palermo only a few weeks later. (The local food and wine scene, which I consider the best in the whole universe, may also have played a role, albeit a marginal one…)
The cue for my talk was Sputnix's new partnership with LPI. The Sputnix LUG has a three decades-long commitment to spreading Linux and Open Source in the area. At the conference, I wanted to convey to its supporters the specific benefits of LPI certifications, and to raise awareness of LPI in a region where Linux users still have massive room for improvement in attention toward certification and the density of certified professionals compared to the world average.
My talk was "Linux Professional Institute (LPI) - Alta Formazione IT certificata a livello globale" (Linux Professional Institute (LPI) - Globally Certified IT Higher Education). The recording is available here.
I was happy to have led the way for Simo Bertulli and his talk on the importance of LPI certifications for one's professional development. Simo and I have known each other for several years. Working with him on the #MemberJourney content series has been an incredible editorial ride that has produced no fewer than ten articles. (We would love to have new content from LPI Members: If you are an LPI Member and are interested, please do not hesitate to contact me!) Moreover, I have always been impressed by his enormous passion for the work of LPI: after all, we can safely say that the LPI certification journey has been a great success for him!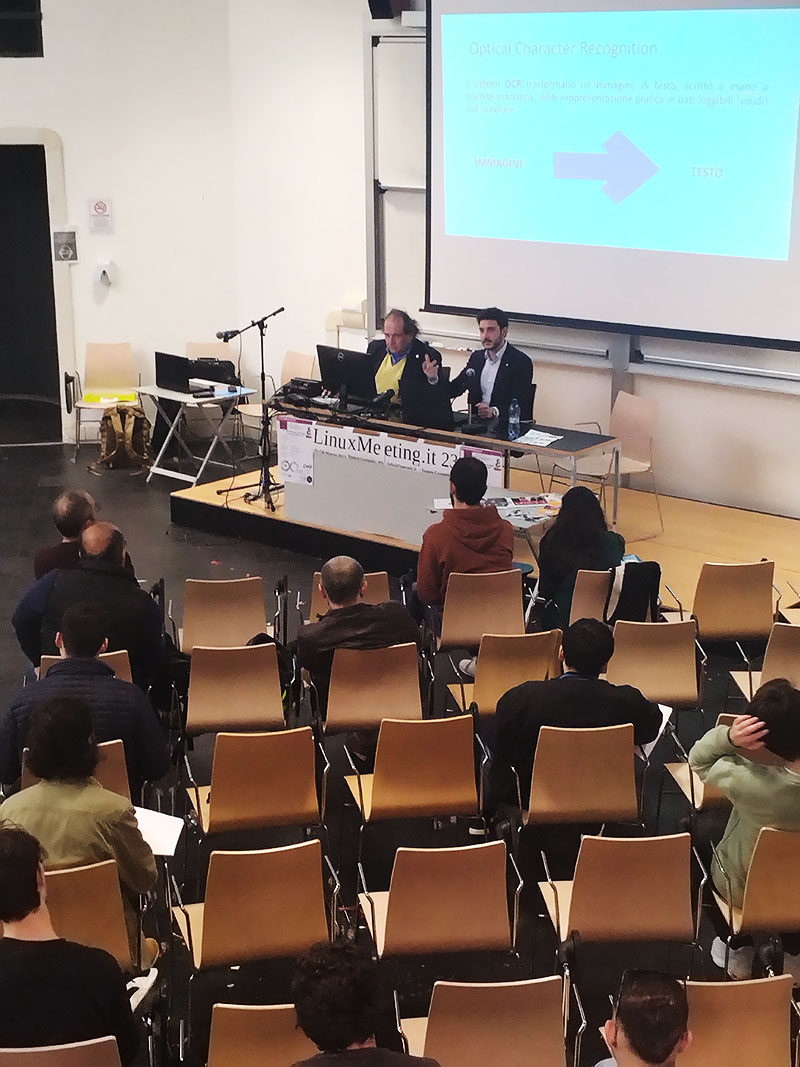 On this occasion, his talk  "Percorsi di certificazione - Qual è il tuo percorso?" (Certification Pathways - What's Your Pathway?) focused on how LPI's wide range of professional certificates and certifications represent a relevant and established body of expertise, as well as flexibility in the skills and knowledge needed for specific job positions. 
Concluding the Linux Meeting's wide-ranging focus on certifications was Corrado Tiralongo, an occupational psychologist at the Placement Service of the University of Palermo–that is, he takes on the delicate role of those whose task it is to orient recent graduates to the world of work. Corrado's talk, "Certificazioni e competenze tra pubblico e privato" (Certifications and skills between public and private), offered an overview of current changes in the approach to assessing the relevance of certifications between the worlds of companies and institutions.
Saturday ended with speakers presenting their ideas on topical issues such as "Artificial Intelligence with Arduino" (Vincenzo Virgilio again), "Tesseract to convert images to text" (Aldo Maria Bracco), "OpenAI ChatGPT" (Francesco Passantino) and "Cybersecurity" (Daniele Mondello).
Simone Bertulli reported on "The use of open source software in the professional field."
However, the morning of Sunday, March 26, focused on cloud and data analytics. Gioacchino Vaiana presented "Tools and techniques used in data analytics"; Vincenzo spoke about "GPDR in the cloud." 
It was an absolute pleasure to contribute to the success of the Linux Meeting 2023. I again take this opportunity to thank Sputnix, Vincenzo Virgilio, and the University of Palermo that hosted the event.
And yes, I think LPI will be back in Palermo soon...